natalielue
Regular price
Sale price
$21.00 USD
Unit price
per
Sale
Sold out
Learn how to listen to and respond to your emotional needs from a place of love, care, trust and respect.
When we rely on external esteem to feel happy and secure, we feel anything but these. Instead, we feel worse and as if we have no control over our lives.
Each time we experience an emotion that we have a negative association with, we try to push it down or away. In turn, when we want to feel good, we look for artificial boosts that provide us with temporary relief and 'happy' feelings but are underpinned by blame and shame.

It doesn't have to be like this.
The Self-Soothing Sessions is a series of five audios and accompanying resources that teach you how to take the first steps in learning how to healthily self-soothe. Learn how to healthily regulate your emotions instead of dysregulating them and inadvertently compromising your emotional, mental, physical and spiritual well-being.
Clients, readers and listeners frequently ask about initial steps they can take that will enable them to learn how to take care of their feelings and calm down responses in situations where they tend to engage in unhealthy self-soothing. They engage in some of their worst self-destructive habits in response to feelings of loneliness, boredom and stress and feel stuck in a vicious cycle. For instance, breaking No Contact or saying yes for the wrong reasons because of the onset of discomfort and having no inner support and tools to respond to their needs constructively and lovingly.
Get a crash course in self-soothing and a host of practical suggestions for compassionately shifting the way you respond to your emotions so that you can start healthily meeting your needs and feel more safe and secure within yourself and your relationships. 
Topics covered include:
Why we've learned to use people pleasing, perfectionism, overthinking, overgiving, over-responsibility, dating, alcohol, food, etc., as forms of [unhealthily] self-soothing. 
How habits work and how we can inadvertently end up reinforcing destructive patterns and feelings of being 'not good enough'.
Over 50 self-soothing ideas and practices, including insight into why these are effective.
What you get with your purchase:
5 X audio sessions (mp3) 46 minutes
Transcript (includes exercise and resources mentioned during the sessions)
Feelings Diary guide
Unsent Letter guide
The 8-minute unload 
Journaling tips

Note: This class, like any I teach, isn't medical advice, nor is it a substitute for it. It doesn't mean that you won't find the information useful, but it does mean you should seek professional support.
Share
View full details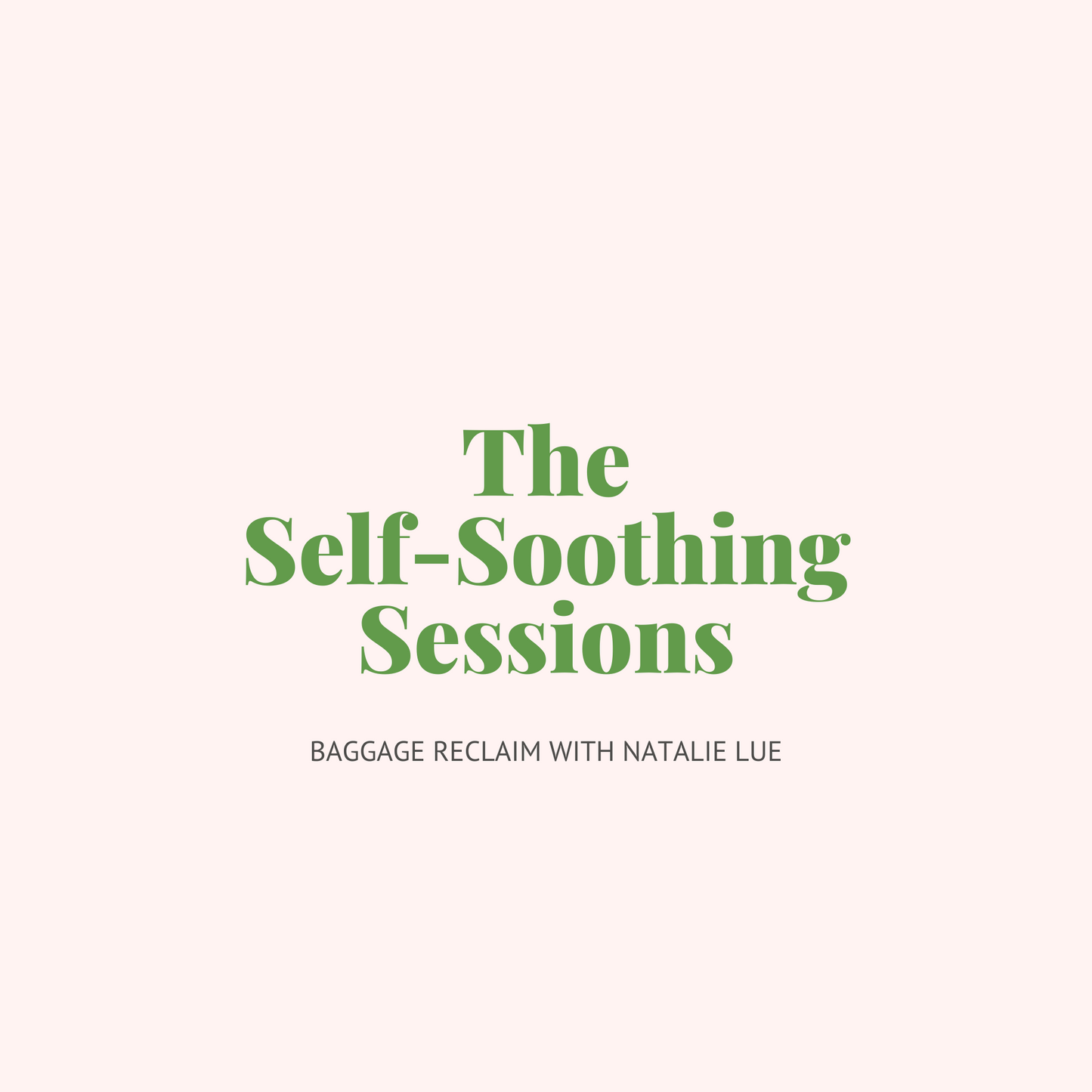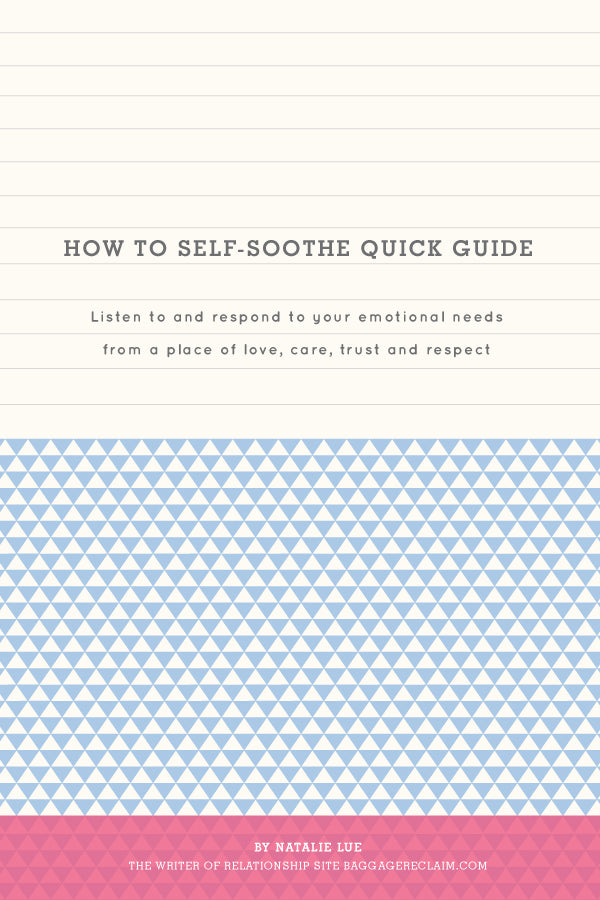 Frequently Asked Questions
How do I access my ebook/audio purchase files?

When you complete your purchase, you will receive a receipt which includes your download links. You will also receive, where applicable, a separate email with additional download links for resources.
Do I read the book (or listen to the audio sessions) online?

No. You will receive emails with links for you to download your purchases. Depending on your device, you might be presented with the option to view/listen to the file, and in this instance, you will need to click the button or link for you to download the item.
Do the download links expire?

For security purposes, there is a download limit on your purchases (3 times or 3 months, whichever happens first). If you require a new download link after this time, email shop AT baggagereclaim.co.uk (replace 'AT with @).
What format are my ebook/audio purchase files?

eBook purchases are always available as PDFs. Depending on the product, your purchase might include an ePub file.

PDFs open on everything, and ePubs only open on mobile apps (your device will prompt you to open it in, for example, Apple's Books).

Audio files are MP3s.
How do I access my course?

When you complete your purchase, you will receive an email within minutes asking you to set up your login. All of my courses are hosted on courses.baggagereclaim.com, which is on the Thinkific online courses hosting platform.
Does Natalie give personal/one-to-one advice on her courses?

I don't offer private, individual support (e.g. email/DMs/phone). Instead, I communicate with students via a private Facebook group where members can post questions and dilemmas, and in the monthly Office Hours (Q&A) sessions that I host on Zoom, where I answer questions members have submitted in advance and during the live session.
Do you do instalments/payment plans?

You can pay in instalments (or payment plan) for courses. If this option isn't showing at the checkout for your course, please go directly to the course site and enrol on the course there. Break The Cycle | Reclaim Your Work Boundaries | Create Your NC Plan

Please note that when you sign up for an instalment/payment plan, you are agreeing to pay the full amount spread out over the chosen period.
Do you provide refunds?

All sales are final on eBooks, phone and email consultations, and Sessions. For courses, you have seven days from the date of purchase (or course start date if it's for a group start date).
How long do I have access to my course?

You have one year's access from your date of purchase.